I have been a full-time family entertainer since 1980; and I have committed my life to delivering joy, love, & togetherness to families everywhere. I have also performed hundreds of live online birthday parties.
Here are a few of my suggestions to help you to create an amazing birthday parties:
Personalize things to help celebrate the guest of honor.
Become a Zoom Wizard, it's easier than you think.
Togetherness is the key.
Have a party plan.
Children's activities.
T'ween's activities.
Adult activities.
Timing is still important.
Hire a professional (that way you can sit back and relax).
Don't forget to have fun!
***
Personalize Your Online Birthday Party to Celebrate the Guest of Honor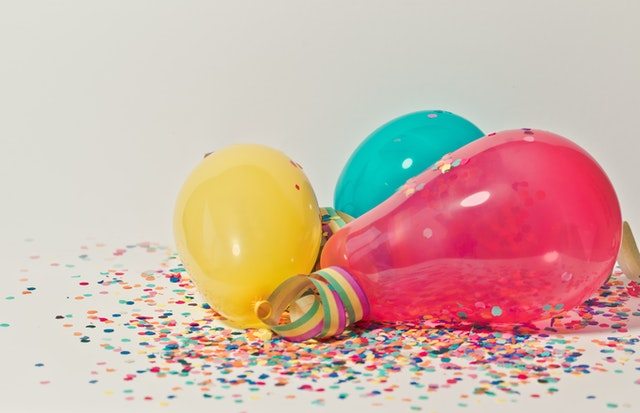 Isn't the whole point of a birthday party is to celebrate the birthday person? Please don't get caught up in getting the perfect (matching) decorations or having the most exciting and up-to-date themes. Instead of just making them a personalized cake, make a big sign to hang high above you in the background that will show up on everyone's screen and appear in every picture (suggest this idea to your friends, ahead of time, as well). Create a personalized quiz about the guest of honor, and have that be one of the games you all play. In other words, have elements in the party that are all about the celebrant. Your family will remember these touches more than the theme, and so will the guest of honor (especially because all that "love" will be reinforced in your pictures).
Become a Zoom Wizard, it's Easier Than You Think
When first starting out planning online get-togethers you will find out that the most irritating part of this kind of gathering is the audio. People are always talking to each other (or their pets), children are making all kinds of noise, and if anyone joins with two devices at the same time…FEEDBACK! After reading this article, you can click on the link above, and that will take you to some short Zoom tutorials. It only takes a few minutes, but figuring out how to handle the mute button is the key to a successful online birthday party.
Togetherness is the Key
Have your guests come early and stay late after the designated party times. The most heartwarming thing about my first few shows; was the time before and after the show, when the families were just hanging out together. In other words, don't fill every minute with activities. Give your guests time to celebrate your guest of honor in their own way, and also to spend some time with their family and friends as well. Parties are an opportunity for us all to intentionally be together.
Have a Party Plan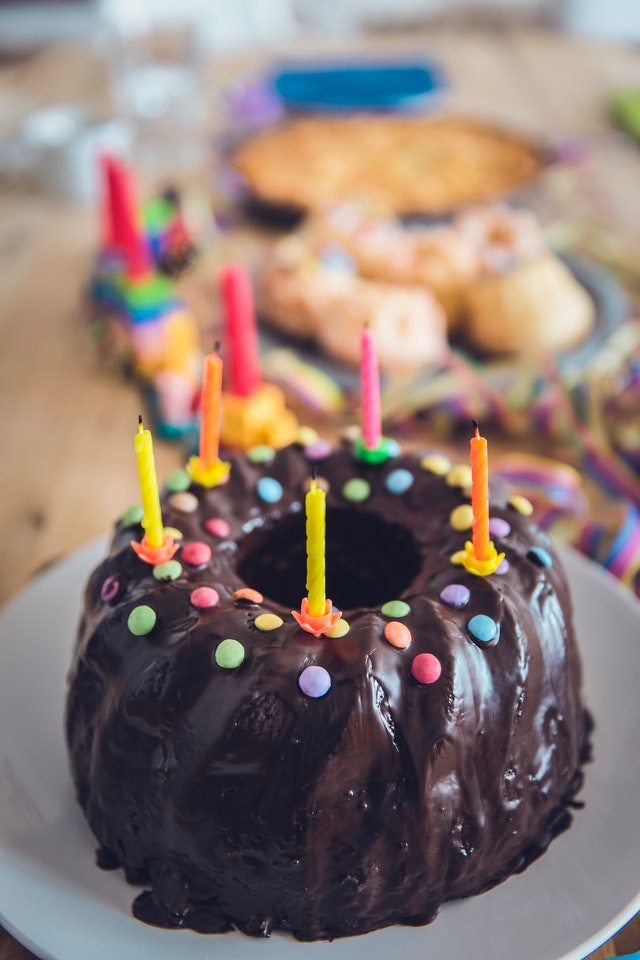 Have a few planned activities, but keep it simple and fun. A dance break is easy, and you can even share your I-tunes, Spotify, or personal collection of music through most platforms. Plan a few participation games, and utilize the mute option to when explaining the rules (instead of trying to talk over everyone). Also, singing Happy Birthday is amazingly hard with these online parties, because of the audio overlap…so when I'm doing my online birthday parties, I play a recorded version of the song, and have the guests sing-along. Plan about 4 or 5 activities (not including the cake), and then also plan for open chit-chat in between the organized activities.
Children's Activities
With younger ages, participation is the key to keeping them interested and happy. Sing-along games are traditional and fun for younger children. I use "Head, Shoulders, Knees & Toes in my shows. First I sing it the regular way (to make sure that everyone gets the pattern), then in slow motion, and finally really fast! For a Dance Party, the Chicken Dance or the Macarena songs are perfect examples of songs where the children do physical activities (Y.M.C.A. also). Do a scavenger hunt around the house with common items everyone has in their home (a crayon, a stuffed animal, a roll of toilet paper). For this kind of activity, do one item at a time, and wait till everyone comes back to announce the next item (make it a race).
T'ween's Activities
T'weens are already Zoom savvy. Parents might as well sit back and let the kids go at it to a certain extent. However, planning a few activities is still a great idea. The Scavenger Hunt mentioned above is a great idea; and, if you want to get the kids to participate…just add a prize (that is mailed to them after the party). Everyone will get on board ("The first one back with a roll of toilet paper wins a Baby Yoda Squeeze Ball through the mail"). I've been surprised when I've done online birthday parties for t'weens, that they play a lot of teen dance songs when left up to their own devices. Finally if your child is a Fortnight nut (or whatever), have them help you create a Fortnight quiz for their friends to answer. Your child will enjoy helping you make the quiz, and you'll get a better quiz because of their involvement.
Adult Activities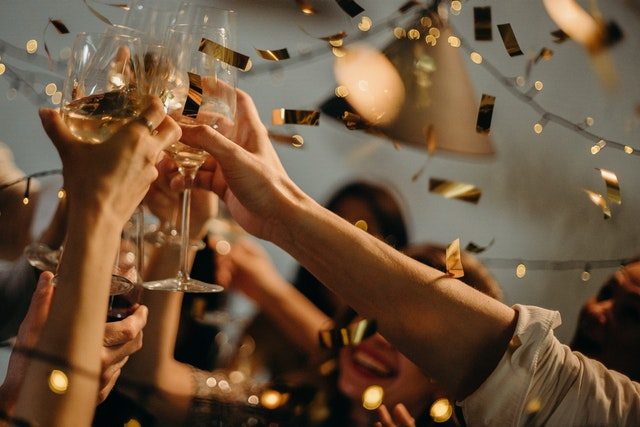 I do a lot of game shows for adults, and one thing I know…we all love the idea of being on a television game show. So, have a game show! Act like the MC, and run things like a game show. Have quiz questions (you can run online searches for things like "celebrity quizzes"). You can also run a search for Rebus Puzzles and then share them one at a time, till someone guesses the answer. Finally, a huge round of "Rock-Paper-Scissors" is great fun, and will have everyone laughing and cracking jokes. Here's how I run online Rock, Paper, Scissors.
Timing is Still Important
We used to plan our parties on weekends and evenings. Now we can do them anytime, however, if you want maximum attendance…stick with the tried and true times. However, for children, we can now actually do them on their actual birthdays, and everyone is at home right now…so play around with that. After-dinner is a great time for a party, and early morning is also a great time for shows for younger children. Also, keep the planned activities to no more than a half-hour. Even though we can go longer…our lives are spent online these days, and it is tiring for all of us. Plan the activities for a half-hour or so, and let the rest of the time be open sharing. If you keep it short and fun…then that's what everyone will remember. Professional entertainers say, "Always leave them wanting more."
Hire a Professional
I've been a full time entertainer since 1978, and I run parties all the time. But, everything I've ever done is new…now that I'm doing magic shows online. I've had to learn how to manage the mute button so that everyone can hear. I've had to find out what tricks translate to this new medium well. And every single routine that I do now is just a little bit different. However, because of that fact, the experience of a live entertainer as a part of your online birthday parties is without parallel. My goal is to have my guests walk away with an experience of joy, laughter, wonder, and togetherness; and I am very good at what I do.
Don't Forget to Have Fun
In the end…whatever happens…have fun with it. Take the exact moment of the party to relax, and enjoy whatever is happening. If too few guests arrive…then have fun with the ones who are there. If you have technical difficulties, then remember that everyone else is experiencing the same things in their lives… and they will all cut you a lot of slack. If something doesn't work out as planned…then let it go, and try something different. Everything is okay! Also, have a friend take a lot of pictures. Just like a real party, half the fun is reliving the experience through pictures. If you assign someone to take pictures of the screen, then you'll have a more enjoyable time; and you will get some great surprising moments.
Take this moment, and enjoy it to the fullest.
---
About the Author
Dune Johnson is an author, entertainer, and all-around good human. For more tips, visit his blog, or you can also read his new book: The Timing of Chicken Feathers; Priceless tales from 35 years as a purveyor of joy.
---
Products you might like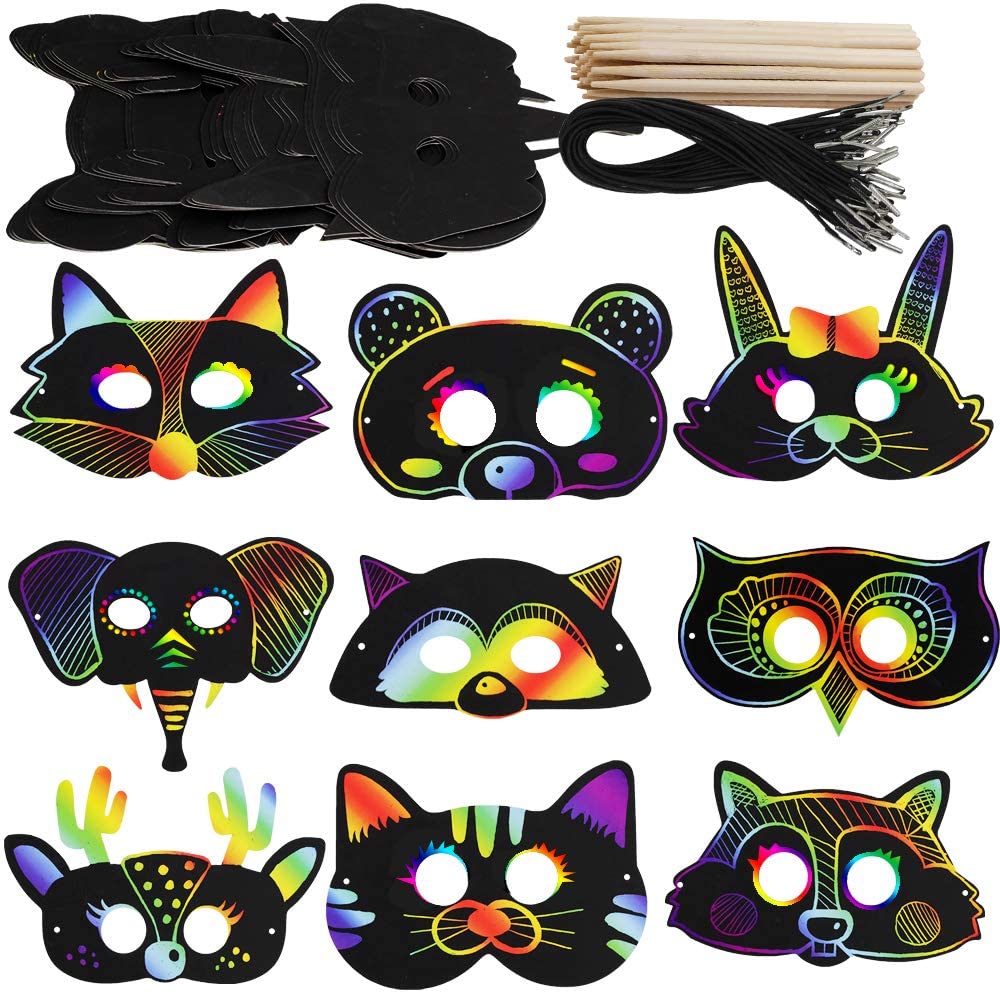 Magic Scratch Art Rainbow Scratch Paper Animal Masks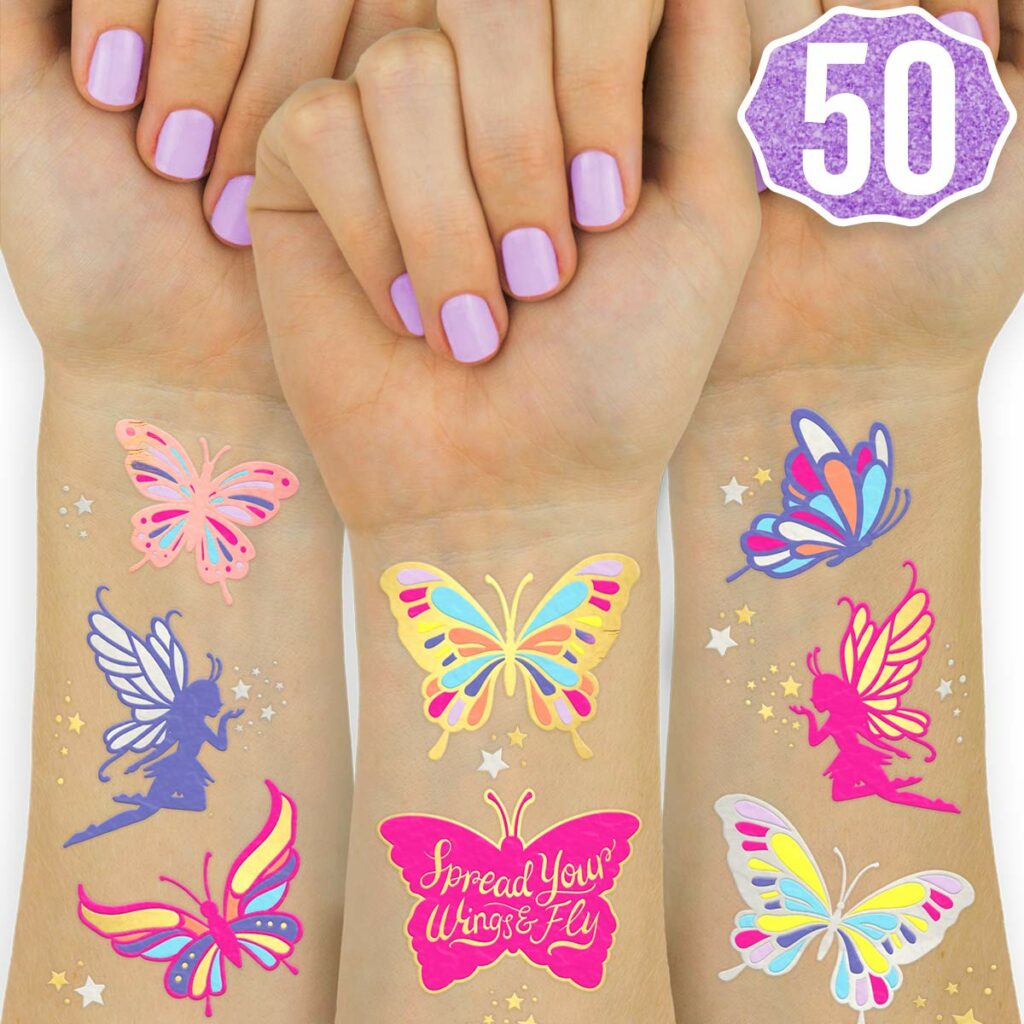 Butterfly Tattoos for Kids – 50 Glitter styles