When photographing babies, toddlers, or adults, anyone, you want to make them feel comfortable in front of the camera. Babies are people, not props. They are very fragile and they trust us. Babies cannot talk to us like adults. The way they communicate with us is their expression in their face and/or their cries. Just imagine when you photograph someone who speaks, how you ask for permissions, how you treat them and care, and watch for their expressions in their face.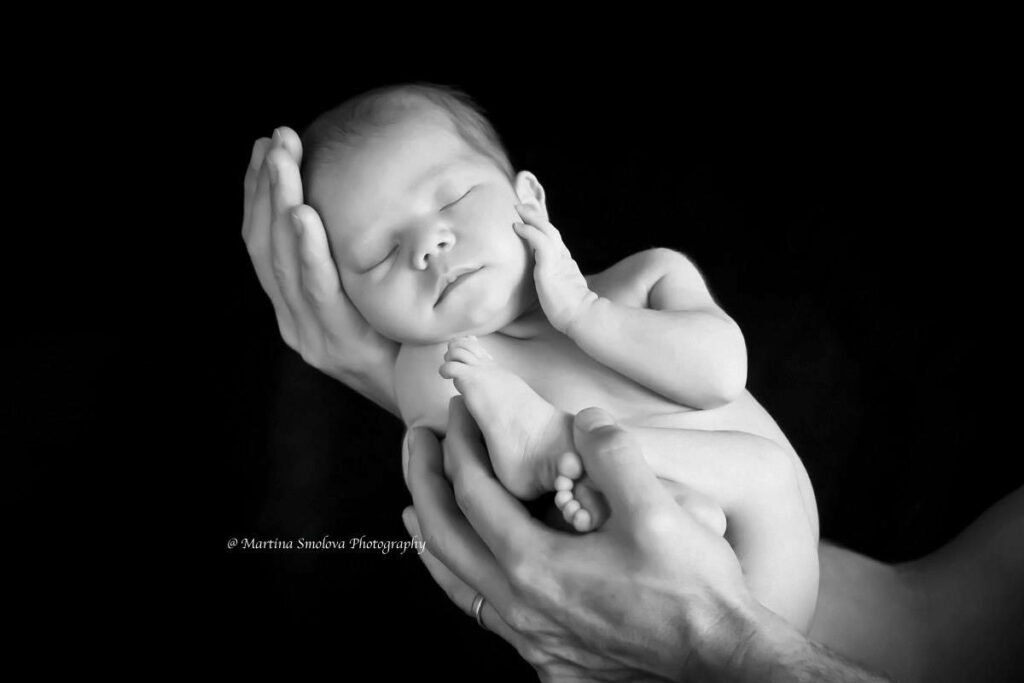 When a family arrives to my studio or if I meet them for the photoshoot in their home, I always make sure that the mom and dad feel comfortable around me. They already hired me as their newborn photographer and they trust me. In general, we all don't feel like ourselves in front of the camera. Newborn babies don't have this feeling. They only want to feel snuggled, warm, and safe.
Here are a few things that I have ready before I start the session. I always make sure that the room is warm and keep the room warm enough that the baby feels comfortable. I also use an extra portable heater. Another thing I have is a white noise machine that distracts surrounding noises. I go over with mom and dad, family about the session – poses of the baby, props, and ideas. I don't ask them for permission of every placement and movement of the baby but I tell them and go through what pose will follow up.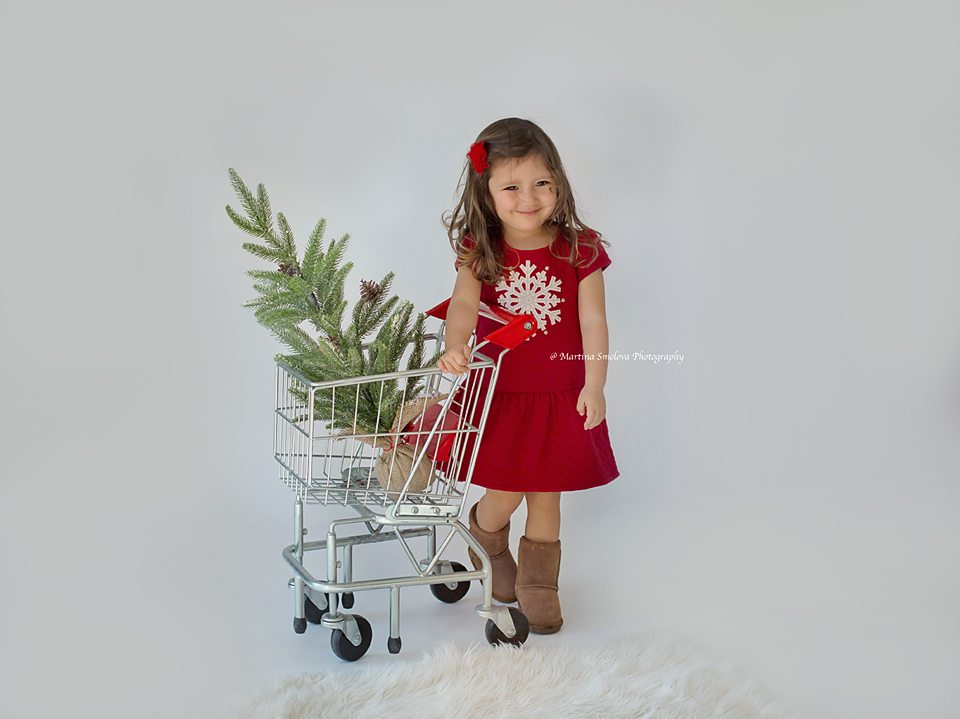 I communicate with them through the entire photo session so they know all my steps and what will be happening next. When a new pose comes up in my head, I ask for permission if we shall give it shot or not. I make sure all poses are safe for newborn babies. Sometimes even simple pose that I have been using in my previous session might not be the right one for some newborn babies or their parents.
It just might not look right. And that is OK!
"Every client, every baby is a unique individual"
I am constantly checking the baby's comfort level. If I try a new pose and newborn baby fusses and seem uncomfortable, I will stop and move to a different pose. Some babies are more flexible than others some babies love to curl up more than others, some babies like to be swaddled, some like to keep the hands by the face, etc. I never keep the baby in an uncomfortable pose.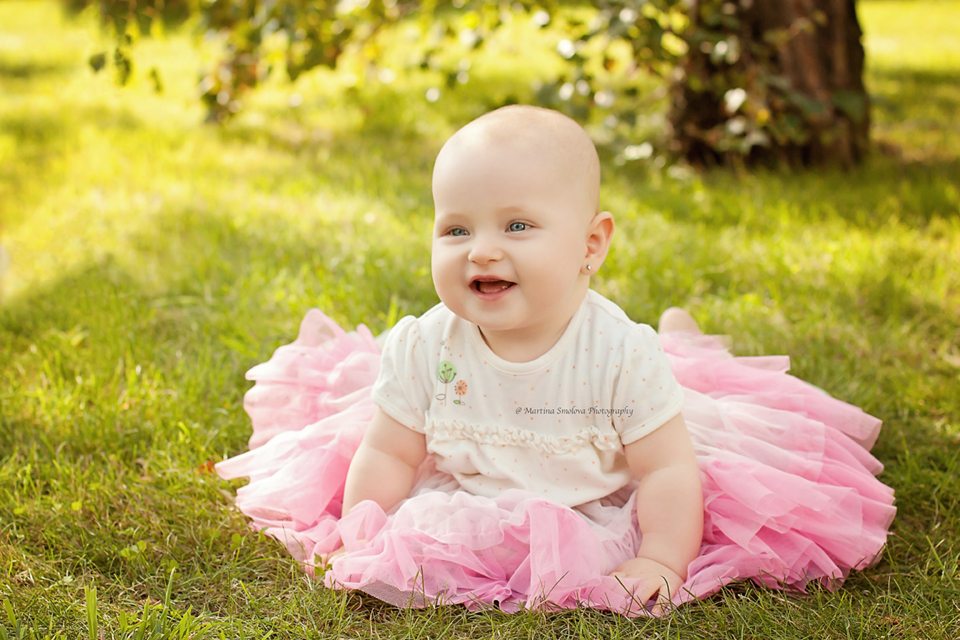 More things that I keep checking throughout the photo session are
if the baby is warm enough if the heater has a safe distance from a baby
if the blood circulation looks good. If the newborn baby's hands and legs are a nice pink. As a postpartum doula, I also learned and know that hair can get tangled around the baby's fingers and toes or sucking on any blankets and getting fuzz in their mouth. If any fabric and fuzz from swaddles and blankets are not caught around their little fingers and toes.
I have all that on my mind while I am taking photos, and I don't even think about it twice. It is something that is automatic for me.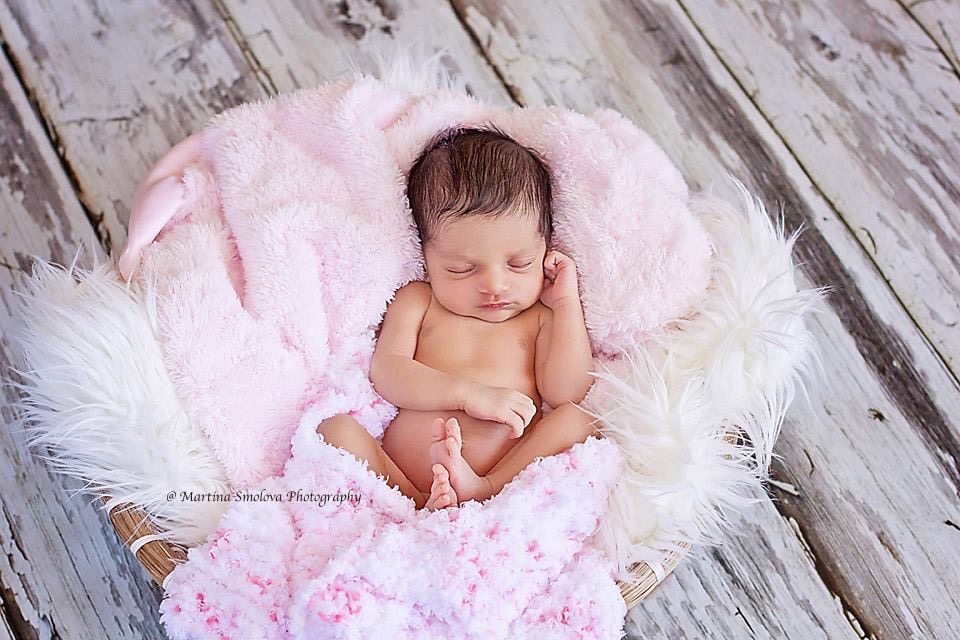 As a newborn photographer being involved in their lives in those early days which are so precious for moms and dads is an honor for me. The photo session will always be a memory for them and I would like to make it comfortable and enjoyable as much as possible.
About Author Martina Smolova:
My work is my passion! I love babies and children. It gives me enormous satisfaction to earn the trust of babies and become a part of their lives. Newborns are the most precious subject in the world. At the same time, I love photography… capturing special moments of our lives and our surroundings. 
I was born and raised in the Czech Republic (former Czechoslovakia), Europe. I am a college graduate with a degree in Administrative Business and Accounting, and I have a Certificate in International Business from Berkeley, California. I lived in Austria, Israel, and Germany before I came to USA in 2000.
As a professional Postpartum Doula and now as a Photographer,  I feel fortunate to work in this field full of life and love. To be able to capture special moments throughout lives – a newborn's wrinkled skin & adorable yawns, a toddler's first steps, weddings, and other milestones – is the most beautiful feeling!
---
Advertisement
Newborn Baby Photography Props
Baby Monthly Milestone Blocks – 6 Blocks
Tutu Skirt with Matching Headband