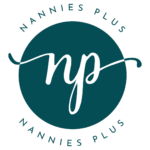 Website Nannies Plus
Creating thriving family teams.
These loving, professional parents seek a highly trustworthy, reliable, and seasoned nanny to provide full-time care for their 7-month old son as well as light morning care for their two preschool-aged children. This position requires some simple cooking and meal preparation.
Pay: $35-40 per hour, DOE
Benefits:
Paid vacation & holidays
Paid sick days
Guaranteed hours
Healthcare reimbursement
Start Date: ASAP
Schedule: 7 AM-3 PM Monday-Friday  
Details
Full-time care in this position is for baby brother, but some light morning and/or afternoon care, under 2 hours per day, for big brother, 5 years old, and little sister, 3 years old is required. Little sister is adjusting to the transition from youngest child to middle child so patience and empathy are key candidate qualities. This family is also seeking an energetic and engaging caregiver who is eager to spend time outdoors and keep the children physically active. A Montessori background is desired but not required. Household duties include family laundry and simple, kid-friendly family dinners. These duties can be tackled during naptime and afternoon hours while mom takes the lead on childcare. Candidates should be comfortable staying close to home while trust is built. Baby is exclusively breastfed and mom will nurse throughout the day. In the future, a vehicle will be provided for use on the job. Vaccines are required for this position.
To be considered for this, or any other position through Nannies Plus, candidates must:
Have a minimum of 3 years of relevant paid, professional childcare experience after the age of 18
Be able to provide stellar professional references
Be legally eligible to work within the United States
Be willing to accept a payroll (W-2) position
Have a valid driver's license and a clean driving record
Be willing to undergo criminal background checks
Be willing to become up-to-date on CPR & first aid
Be willing to become up-to-date on vaccinations (for most positions)
Have intermediate to advanced English communication ability
Have access to email and a device that supports Zoom
Full job description: https://npbayarea.com/nanny-job-board/#job-555