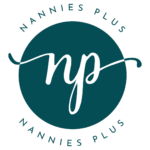 Website Nannies Plus
Creating thriving family teams.
This family of 4–mom, dad, big brother, and little sister–is utterly delightful! Happy, friendly, sociable, and warm, they are looking for an experienced family assistant with a joyful, upbeat personality and a kind and gentle childcare approach.
Pay: $35-38 per hour, DOE
Benefits:
Paid vacation & holidays
Paid sick days
Guaranteed hours
Start Date: ASAP
Schedule: 11:30 AM-6:30 PM Monday-Friday
Care is required for big brother, age 6 (1st grade) and little sister, age 4 (preschool). Both children are easy-going, sociable, and adventurous! Big brother is involved in several extracurriculars and loves Legos and being silly. Little sister plays well independently and loves unicorns, Hot Wheels, and baby dolls. Family assistant should be creative and enthusiastic about engagement and activities, have experience with preschool and elementary-aged children, and truly love working with them! Family assistant will be responsible for school pick-ups as well as driving the children to any afterschool activities during the week. A vehicle will be provided for use on the job. A gentle, positive, and empathetic discipline approach is required to foster healthy socio-emotional development. Family assistant will be expected to prepare nightly dinners (simple, healthy, whole food-based) for the whole family. Meal planning is also preferred. Other duties include family laundry, errands and grocery shopping, and tidying and organizing. FA duties can be tackled while the children are in school.
An unpaid, 30-minute meal/rest period is worked into the schedule to be taken before the children are out of school. Family assistant is welcome to take this break on or off-site. Vaccines are required for this position.
To be considered for this, or any other position through Nannies Plus, candidates must:
Have a minimum of 3 years of relevant paid, professional childcare experience after the age of 18
Be able to provide stellar professional references
Be legally eligible to work within the United States
Be willing to accept a payroll (W-2) position
Have a valid driver's license and a clean driving record
Be willing to undergo criminal background checks
Be willing to become up-to-date on CPR & first aid
Be willing to become up-to-date on vaccinations (for most positions)
Have intermediate to advanced English communication ability
Have access to email and a device that supports Zoom
Full job description: https://npbayarea.com/nanny-job-board/#job-570