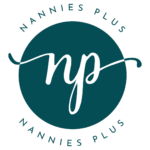 Website Nannies Plus
Creating thriving family teams.
If you are the kind of nanny who loves to truly become part of the family you are working with, this is the perfect opportunity for you! These incredibly kind and warm first-time parents are looking for an engaging, supportive, and experienced nanny to care for their 7-month old son.
Pay: $33-38 per hour, DOE
Benefits:
Paid vacation & holidays
Paid sick days
Guaranteed hours
Healthcare reimbursement
Start Date: March 27, 2023
Schedule: 8 AM-4 PM Monday-Thursday  
Details
This baby is cheerful, adorable, and a great eater and sleeper! Nanny should be highly engaging. Finding fun ways to implement lots of tummy time, and spending ample time outdoors, exploring the world is encouraged and expected. A park and library are within walking distance. The ideal candidate is someone who visibly enjoys and takes pride in working with infants, will bring ideas to the table and offer feedback, and can also be adaptable and open to feedback as it comes up. No household duties are required except for tidying up after baby and doing his laundry. The ideal candidate will have ideas about and be willing to pitch in with making baby food. This family has one small, very gentle dog. No pet care is required, but candidates should be comfortable with dogs, and walking the dog is encouraged if nanny would enjoy this. Nanny will have Fridays off. This family is happy to offer more hours in the form of occasional date nights for the right candidate who desires more hours. On occasional mornings in which mom and dad have early meetings, a 7 AM start may be required. No immediate driving is required, but in the future, nanny should be willing to use their own vehicle with mileage reimbursement. Vaccines are required for this position.
To be considered for this, or any other position through Nannies Plus, candidates must:
Have a minimum of 3 years of relevant paid, professional childcare experience after the age of 18
Be able to provide stellar professional references
Be legally eligible to work within the United States
Be willing to accept a payroll (W-2) position
Have a valid driver's license and a clean driving record
Be willing to undergo criminal background checks
Be willing to become up-to-date on CPR & first aid
Be willing to become up-to-date on vaccinations (for most positions)
Have intermediate to advanced English communication ability
Have access to email and a device that supports Zoom
Full job description: https://npbayarea.com/nanny-job-board/#job-585