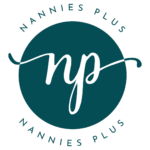 Website Nannies Plus
Creating thriving family teams.
This busy, yet mellow family of 5 is looking for a highly organized, detail-oriented, intuitive, and honest family assistant for a 50% childcare/50% household support role.
Pay: $40-45 per hour, DOE
Benefits:
Paid vacation & holidays
Paid sick days
Guaranteed hours
Healthcare reimbursement
Start Date: ASAP
Schedule:
7:30 AM-5:30 PM Monday & Wednesday
7 AM-11 AM Tuesday & Thursday
7 AM-5 PM Friday
Flexibility to stay until 6 PM on Mondays & Wednesdays as needed
Flexibility to work different hours as needed
36.5 paid hours, including 4.5 hours overtime pay, per week
Details
This position requires before and after-school care for an observant, thoughtful, expressive big sister, age 5, and a silly, daring, even-tempered little brother, age 3. Before-school duties include breakfast, packing lunches and backpacks, helping children dress, brush, etc., and drop-offs Monday through Friday. Afterschool duties include pick-ups, transportation to activities, playtime, dinner, and helping children bathe and get ready for bed on Mondays, Wednesdays, and Fridays. Tuesdays and Thursdays are half-days and do not require afterschool duties. Household duties while children are at school include kitchen upkeep, tidying bedrooms, bathrooms, and common areas, refilling and restocking household inventory, errands, organizing projects, and family dinners. No deep cleaning is required. A dedicated house cleaner comes weekly. The home is already tidy & organized; family assistant will work with existing systems to keep the home running smoothly. Candidates must be bilingual in English and Spanish and willing to work alongside and collaborate with the youngest child's (1 year) full-time (Spanish-speaking) nanny. Family assistant must be willing to use their own vehicle with mileage reimbursement. This family has no pets. Vaccines are required for this position.
To be considered for this, or any other position through Nannies Plus, candidates must:
Have a minimum of 3 years of relevant paid, professional childcare experience after the age of 18
Be able to provide stellar professional references
Be legally eligible to work within the United States
Be willing to accept a payroll (W-2) position
Have a valid driver's license and a clean driving record
Be willing to undergo criminal background checks
Be willing to become up-to-date on CPR & first aid
Be willing to become up-to-date on vaccinations (for most positions)
Have intermediate to advanced English communication ability
Have access to email and a device that supports Zoom
Full job description: https://npbayarea.com/nanny-job-board/#job-575