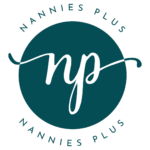 Website Nannies Plus
Creating thriving family teams.
These upbeat, friendly first-time parents are seeking a kind and experienced nanny for their baby girl who is due in February and will be between 2 ½ and 3 ½ months old at the start of the position.
Pay: $35-40 per hour, DOE
Benefits:
Paid vacation & holidays
Paid sick days
Guaranteed hours
Healthcare reimbursement
Start Date: Anytime between May 1 and June 1, 2023
Schedule: 8 AM-4 PM Monday-Friday  
Details
Baby will be 2 ½-3 ½ months old at the start of the position. These first-time parents, who are still figuring out their parenting style, are open to a variety of caregiving approaches! The ideal candidate is knowledgeable and able to offer wisdom and insight, but also adaptable and willing to follow parents' lead as they get to know their baby. Mom works from home and has a somewhat flexible schedule. Approximately 1-1 ½ hours per day, she will take the lead on childcare. While mom has baby, nanny should be comfortable with family laundry, basic tidying, organizing baby's room, etc. Weekly date nights, including at least one date night per month on a Friday, are required. Short-duration domestic travel, typically 2-3 days to Southern California or Colorado, are also required a few times per year. Nanny should be comfortable using their own vehicle on the job. Mileage reimbursement will be provided. There is one medium-sized dog in the home. No pet care is required, but candidates should be comfortable with dogs. Vaccinations are required for this position.
To be considered for this, or any other position through Nannies Plus, candidates must:
Have a minimum of 3 years of relevant paid, professional childcare experience after the age of 18
Be able to provide stellar professional references
Be legally eligible to work within the United States
Be willing to accept a payroll (W-2) position
Have a valid driver's license and a clean driving record
Be willing to undergo criminal background checks
Be willing to become up-to-date on CPR & first aid
Be willing to become up-to-date on vaccinations (for most positions)
Have intermediate to advanced English communication ability
Have access to email and a device that supports Zoom
Full job description: https://npbayarea.com/nanny-job-board/#job-580