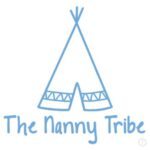 Website The Nanny Tribe
We call ourself a Tribe for a reason!
Full-Time Nanny – Brentwood, CA (Northern California, East Bay Area)
Full-Time Nanny and family assistant
Monday – Friday
8AM – 4PM
Hourly rate $35+ DOE, experience must meet expectations for higher rate
About the family : Join an amazing Brentwood family of five, complete with two lovable pups, as their superstar nanny! You'll care for a school-aged child and a charming toddler during school hours, and become an essential part of this busy, loving household.
As a go-getter, you'll provide childcare, light housekeeping, and even cooking, making you a cherished member of the family. Plus, get ready for weekend adventures with this family that loves to travel!
The key is a flexible schedule and a long-term commitment – they want you to be part of their family for years to come. If you're a multitasker who loves children, this is the opportunity you've been waiting for. Welcome to your new family!
The family is seeking a highly qualified candidate with over 5 years of professional childcare/nanny experience. Their ideal candidate is known for their reliability and commitment, including the ability to accommodate extra hours and weekend travel. If you are a seasoned professional who meets these criteria, we'd love to hear from you!
Extra responsibilities requested:
Transportation to and from school/ activities
Meal prep
Laundry
Light cleaning
Errands
Whole household support
Inventory of child's needs and place orders
Grocery shopping
Incentives offered:
Health care stipend
Guaranteed hours
travel with family
PTO/ Sick pay will be negotiated
401K after 1 year
Deal Breakers:
2 years of professional full time nanny services in a private home
experience must be over the age of 18
we do not accept experience caring for family/friends
must have references for required experience
must be within a 20 mile commute from Brentwood, Ca
long term commitment
Smoking
must love dogs
Company overview:
The Nanny Tribe is a nanny recruitment agency based in the San Francisco Bay area. Our mission is to support loving, professional, experienced, nannies like you, and refer you to amazing families to work with.
Working with our agency offers you an advocate, and a supportive community to support the success in your position as a nanny.
All applicants will be required to complete The Nanny Tribe company application found at our website below.
https://thenannytribe.com/jobs/full-time-nanny-brentwood-ca/
See our Agencies minimum requirements below
Required qualifications for The Nanny Tribe:
2+ years of professional childcare experience. (Caring for family not accepted)
Experience caring for age applying for
Resume reflecting caregiver experience
References from previous nanny and child care work
completion of our company application found on our website
Reliable
Up-to-date Infant First aid and Infant CPR certification
Proof of Covid Vaccination and booster
TDap, Flu, TB test up to date
Valid driver's license with a clean driving record
Reliable safe vehicle
Clean background
Non smoker
Willingness to work with The Nanny Tribe community