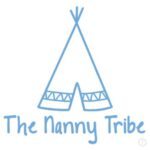 Website The Nanny Tribe
We call ourself a Tribe for a reason!
Nannies we want to meet you!
The Nanny Tribe overview:
The Nanny Tribe is a nanny referral agency in the San Francisco East Bay area.
Our mission is to meet loving, professional, experienced, nannies like you.  Working with us offers you a professional agency to help you find a great family to work with, as well as an advocate to support you in this position.
Please visit our company website to learn more.
We look forward to meeting you!