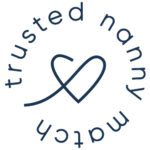 Website Trusted Nanny Match
Compensation: $30-$33/hour DOE + paid sick days, vacation days, and holidays
Schedule: Mondays from 9:00 am to 6:00 pm, Tuesdays through Thursdays from 7:00 am to 4:00 pm, and every other Friday from 10:00 am to 2:00 pm.
Household:
Sweet first-time parents with a 1-year-old in Alamo are looking for a loving, playful, responsible, and professional full-time nanny to start as soon as possible.
Their little one is sweet, easy-going, and loves to play and be outdoors. They live in a walkable neighborhood with close proximity to parks.
Both parents primarily work outside the home; reliability and promptness are of the utmost importance.
They follow a schedule around feeding and eating but would love someone to come up with fun, engaging, and creative activities to fill in the gaps.
Candidate:
The ideal candidate is a team player, gentle, engaging, and very experienced with toddlers.
The family places a strong emphasis on safety, collaboration, and open communication; they would love to get updates throughout the day.
Someone who speaks a second language in addition to English is a plus, although not required.
Duties:
Everything related to their little one including meal preparation and feeding, the child's dishes and laundry, and tidying up related to the child.
Going on walks, going to the park, and fostering a playful environment promoting growth, development, and meeting milestones.
Requirements:
At least 3 years of paid, professional childcare experience that occurred over the age of 18 (not for family or friends) with excellent references
Recent nanny experience
Make at least a one-year commitment
Current on all vaccines, including COVID and booster (when eligible) and flu vaccines
Valid driver's license and a strong driving record
Legal work authorization in the U.S.
English fluency