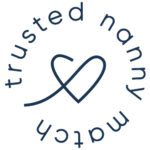 Website Trusted Nanny Match
Compensation: $35-$40/hour DOE + paid sick days, holidays, vacation days, and mileage reimbursement at the IRS mileage rate when driving on the job
Schedule: Monday to Friday 1:30/2pm to 6pm
A sweet and welcoming family in Alamo is searching for a thoughtful, loving, and confident nanny for their adorable three children (ages 3, 5, and 8 years old).
The children are in school until 2:30 and 3 pm and school-pick up is needed (the two schools are very close to each other and the family's home). Before school pick-up, duties will include snack preparation, laundry, and light tidying up related to the children. After-school duties will include driving to activities, assisting with homework, and simple meal preparation for the children.
Someone nurturing, energetic, and comfortable and experienced in caring for three fun and sweet children is needed. The family truly values a strong emotional and relational fit. The family would love to work with someone who is very loving, but confident in keeping consistent boundaries and rules as well as leading the charge to start homework after returning home. The family is very organized and tidy so someone with these innate qualities would be a great fit. The family has a cat and may get a dog in the future so please be pet-friendly!
This wonderful family would love to work with someone long-term. Don't miss meeting them!
Requirements:
– At least 3 years of paid, professional childcare experience that occurred over the age – of 18 (not for family or friends) with excellent references
– Covid vaccinated and boosted (when eligible)
– Valid driver's license, personal vehicle, and a strong driving record
– Legal work authorization in the U.S.
English fluency