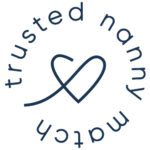 Website Trusted Nanny Match
Compensation: $35-$40/hour DOE + paid sick days, holidays, vacation days, and family car to use or mileage reimbursement at the IRS mileage rate when driving on the job. The family is open to candidates seeking a higher pay rate, depending on experience.
Schedule: 40 hours per week guaranteed, Monday to Friday between 7:30 am and 4:30 pm, ending at 12:30 pm on Fridays. The family is flexible on the schedule and start/end times. One date night per week or every other week would be appreciated as well.
A warm and loving family of four in Corte Madera is seeking a collaborative, friendly, and engaging nanny. They have two children, ages 2.5 years old and 4 months old. The parents are fun, casual, and easy going who enjoy laughing and spending time together as a family when they're not working. In addition to 2 weeks paid vacation, the family travels at least an additional 2 weeks each year which would also be paid.
Their fun-loving toddler is in a morning Montessori preschool school program and loves swimming, painting, jumping on the trampoline, and crafts. Their adorable 4-month-old is a happy, loving baby. They follow a general schedule, but adjust it as needed based on the children's cues during the day. Duties will include school drop-off and/or pick-up (most days the family will have a car to use but you may need to use your car occasionally and would be reimbursed for mileage), planning activities, simple healthy meal preparation and cooking for the children, laundry, unloading/loading the dishwasher, and light tidying up/organizing related to the children.
Someone kind, loving, experienced and comfortable with both infants and the early preschool age would be perfect for this family. Care will often be for either the baby or the 2.5-year-old (mom works part-time and will often be with one of the children) so a team player, flexibility, and comfort working alongside mom is incredibly important. The ability to jump in and proactively see what's needed would be appreciated. The family had a wonderful experience with their previous nanny (the family recently moved to the area) and they would love to have that same mutually respectful and kind relationship with their next nanny. Apply today to meet this incredible family!
Requirements:
At least 3 years of paid, professional childcare experience that occurred over the age of 18 (not for family or friends) with excellent references
Covid vaccinated (boosted when eligible is preferred)
Valid driver's license, personal vehicle, and a strong driving record
Legal work authorization in the U.S.
Can make at least a one-year commitment
English fluency