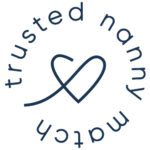 Website Trusted Nanny Match
A playful, collaborative, and loving nanny is needed for a great family in Danville. They have two children, ages 1.5 and 4 years old and their growing family will be adding a third next year. The family is sweet, calm-natured, and reserved. They enjoy being home with their children, but also love exploring what their community has to offer.
The oldest is in school until 12pm and loves anything artistic – coloring, drawing, singing, and dancing – imaginative play, and loves to play at home. The 18-month-old is a fun and busy toddler on the go who loves going on walks, exploring, and anything outdoors (she takes a 2-3 hour nap in the middle of the day). Duties will include school pick-up, driving to activities, simple meal preparation for the children, children's laundry, and light tidying up/organizing related to the children. Someone who speaks Spanish and English is preferred, but Spanish speaking is not required.
Someone kind, playful, and who leads with love and gives guidance in a positive manner would be perfect for this family. The family would love to work with someone engaging, who truly loves to get down on the ground or outside to play, and who can build a strong and long-lasting connection with their children. The mom is incredibly kind and is a SAHM. Someone collaborative and comfortable working alongside mom is needed. The family is also very tidy and keeps an organized and tidy home. The family doesn't have any pets now, but they may get a dog in the future so please be dog-friendly! This family does not require the Covid vaccine/booster. Don't miss meeting this great family!
Compensation: $34-$36/hour DOE + paid sick days, holidays, vacation days, and family car to use or mileage reimbursement at the IRS mileage rate when driving on the job
Schedule: Monday to Thursday 8:00 am to 4:30 pm
Requirements:
At least 3 years of paid, professional childcare experience that occurred over the age of 18 (not for family or friends) with excellent references
Valid driver's license, personal vehicle, and a strong driving record
Legal work authorization in the U.S.
English fluency