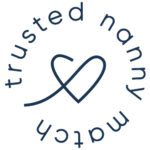 Website Trusted Nanny Match
Compensation: $40-$45/hour, commensurate with experience + paid sick days, vacation days, and holidays, and mileage reimbursement at the IRS mileage rate.
Schedule: Monday to Friday from 12/12:30 pm to 7/7:30 pm (guaranteed 32 hours); they can also do a later start time (up until 2:30 pm) if fewer hours are requested.
Household:
A busy, dual-working professional family is looking for a full-time family assistant for their two children, ages 7 and 11.
Their children are outgoing, active, and involved in many after-school activities.
They would love to work with someone who can manage the household and care for their children; someone who they can welcome into their home and work with long-term!
Candidate:
The ideal candidate is patient, active, innately helpful, and organized.
They would love to work with someone who is engaging with the children, loving, and knows when to set appropriate boundaries.
Someone who brings confidence and positivity to the job and an eagerness to support the family will be perfect for this family.
Duties:
While the children are in school, duties will include grocery shopping, running errands, cooking for the family, packing lunches for the children, light tidying (the family house a weekly housekeeper), unloading/loading the dishwasher, and family laundry.
 When the children are home, duties will focus on childcare, school pick-up, driving to activities, and homework help.
Qualifications:
At least 2 years of paid, professional family assistant/household manager experience and at least 3 years of paid, professional nanny experience that occurred over the age of 18 (not for family or friends) with excellent references
Can make at least a one-year commitment
Valid driver's license, personal vehicle, and a strong driving record
Covid vaccinated and boosted (when eligible)
Legal work authorization in the U.S.
English fluency