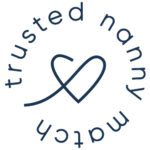 Website Trusted Nanny Match
Compensation: $30-$35/hour DOE + paid sick days, holidays, and vacation days, and family car to use while on the job.
Schedule: Monday to Friday 9:00 am to 5:00 pm
A wonderful and easy-going family in Hayward is looking for a full-time temporary nanny for their fun and on-the-move 9-month-old baby. The position will ideally start sometime in December and by January 3 and would go until at least April; some flexibility in the end date would be appreciated as they are planning their move out of state.
Duties include everything baby-related, planning activities, reading books, going on walks and to the park, driving to outings, meal preparation and feeding, baby's laundry, and light tidying up related to the baby.
The ideal candidate is active, playful, loving, experienced, and proactive in all things baby related. Their little one loves to play and loves anything outdoors, is crawling around, and has great lively energy. As first-time parents, they will truly respect the nanny's guidance and expertise and would love the nanny's feedback and suggestions. Someone familiar and confident with the infant stages and who can take charge planning creative, age-appropriate, and engaging activities would be great for this family. The family are open communicators and would appreciate someone who is also open and honest in their communication. The family follows a loose schedule with some predictability, adjusting it as needed/based on how the baby slept the night before and taking cues throughout the day. The family has two small, sweet dogs so please be dog-friendly.
Don't miss out on meeting this great family!
Requirements:
– At least 3 years of paid, professional childcare experience that occurred over the age of 18 (not for friends or family) with excellent references
– Recent experience caring for infants
– Current on the Covid vaccine and booster (when eligible)
– Valid driver's license and a strong driving record
– Legal work authorization in the U.S.
– English fluency