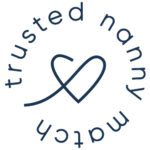 Website Trusted Nanny Match
Compensation: $30-$35/hour DOE + overtime, healthcare stipend, paid sick days, holidays, and vacation days, and mileage reimbursement at the IRS mileage rate when using your vehicle while on the job.
Schedule: Monday to Friday 8:00 am to 5:00 pm with one day off every other week (averaging 40+ hours per week guaranteed). Some flexibility to stay late occasionally and with plenty of notice is needed.
A wonderful, easy-going, and family-orientated family in Lafayette is looking for a full-time nanny for their adorable 4-month-old baby. The family has a spacious home, a large backyard, and lives close to several parks. Both parents primarily work outside of the home.
The ideal candidate is warm, dedicated, and experienced in all things infant-related. As first-time parents, they would love to work with someone who can bring their experience and knowledge to the family, working with them through the various milestones and stages. Someone with a true affinity for infants, who can work together with the parents to plan and incorporate developmentally appropriate activities is important to them. Open communication and interaction with the family are important. The family has a cat in the home so please be pet-friendly.
Duties include everything infant care related, planning activities, going on walks, driving to classes, parks, and outings as baby gets older, bottle preparation and cleaning, meal preparation when baby is older, baby's laundry, and light tidying up related to the baby.
This lovely family is excited to work with someone who will be part of their family team long-term.
Requirements:
At least 5 years of paid, professional childcare experience that occurred over the age of 18 (not for friends or family) with excellent references
Recent experience caring for infants
Covid vaccinated and boosted (when eligible)
Valid driver's license, personal vehicle, and a strong driving record
Legal work authorization in the U.S.
Can make at least a one-year commitment
English fluency