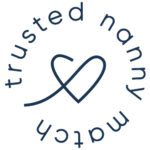 Website Trusted Nanny Match
Compensation: $35-$40/hour DOE + guaranteed hours, family car to use while on the job, paid sick days, vacation days, and holidays
Schedule: Between 16 and 20 hours per week guaranteed (whatever the candidate prefers) on Monday to Thursday or Monday to Friday from 1 or 2pm to 5:30 or 6pm
A kind and respectful family of five in Moraga is looking for an organized and thoughtful family assistant (their three loving and playful children are 3, 6, and 8 years old). All three children are in school during the day.
Someone who wants to develop a close relationship with the children and set appropriate and loving boundaries would be perfect for this family. The ideal candidate is structured, comfortable with routines and schedules, and autonomous (i.e. can look at the plan for the afternoon and anticipate what's needed). The family truly values and respects this profession and would love for someone to join their family team long-term.
Duties include school pick-up and driving to activities (the family can provide a car), folding and putting away laundry, keeping the children's toys, sports equipment, and areas organized, preparing for activities including packing equipment, water, and snacks, homework help, and light tidying up (the family has a regular housekeeper).
Requirements:
– At least 3 years of paid, professional family assistant/childcare experience that occurred over the age of 18 (not for family or friends) with excellent references
– Legal work authorization in the U.S.
– Can make at least a one-year commitment
– Valid driver's license and a strong driving record
– English fluency