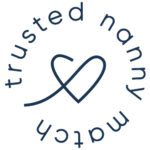 Website Trusted Nanny Match
Compensation: $30-$35/hour DOE + Overtime, family vehicle to use while on the job, paid sick days, vacation days, and holidays
Schedule: Monday to Friday 7:45 am to 4:45 pm, with some flexibility needed with notice.
A kind and caring family in Novato is looking for a full-time loving, proactive, and calm-natured full-time nanny for an adorable 1-year-old. The family also has an early preschool-age child who is in a full-day school program; minimal if any care would be needed as the grandparents typically assist with their older child.
Someone reliable, responsible, positive, and nurturing is needed for this family. They would love to work with someone who is experienced in caring for infants/toddlers and proactive about incorporating developmentally appropriate activities. Someone who can follow an established routine and structure would be appreciated and as baby grows, they would love someone who is comfortable planning the day and activities. The family is open and kind in their communication; someone who is comfortable making suggestions and keeping lines of communication open is important.
Duties will include bottle preparation and feeding, meal preparation for baby, going on walks, driving to the park and classes (family car available to use), reading and singing, playing, baby's laundry, and light housekeeping related to baby (the family has a regular housekeeper). This wonderful family would love to work with someone long-term. Don't miss out on meeting this family!
Requirements:
– At least 3 years of paid, professional childcare experience that occurred over the age of 18 (not for friends or family) with excellent references
– Recent infant/toddler nanny experience
– Can make at least a one-year commitment
– Valid driver's license and a strong driving record
– Legal work authorization in the U.S.
– English fluency