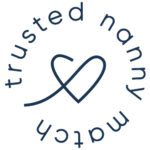 Website Trusted Nanny Match
$30-$35/hour DOE + guaranteed hours, paid sick days and vacation days.
Tuesday through Thursday from 9/10:00 am to 4/5:00 pm
A warm and easy-going family in Oakland (Caballo Hills area) is looking for a temporary nanny for their playful, curious, and on-the-move 10-month-old baby. The position will ideally start sometime in January and would go until at least April, with the potential to extend longer.
Duties include everything baby-related, planning activities, reading books, going on walks and to the park, bottle and meal preparation, baby's laundry, and light tidying up related to the baby.
The ideal candidate is experienced with infants, playful, loving, and engaging. Their little one is cheerful, loves to play, is pulling himself up, loves music, and has great lively energy. Their little one is on a regular and consistent feeding and nap schedule. Someone familiar and confident with the infant stages and who can take charge planning fun, developmentally appropriate, and engaging activities would be great for this family. Don't miss out on meeting this great family!
Requirements:
– At least 3 years of paid, professional childcare experience that occurred over the age of 18 (not for family or friends) with excellent references
– Recent infant nanny experience
– Valid driver's license and a strong driving record
– Covid vaccinated
– Legal work authorization in the U.S.
– English fluency