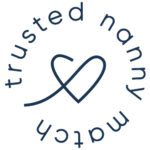 Website Trusted Nanny Match
A wonderful and easy-going family in Piedmont is looking for a full-time nanny for their adorable 3-month-old baby.
The ideal candidate is calm-natured, warm, experienced, and confident in all things infant-related. As first-time parents, they would love to work with someone who can bring their experience and knowledge to the family, guiding them through the various milestones and stages. Someone with a true affinity for infants, who can incorporate developmentally appropriate activities and also keep their little one on a schedule is important to them. The family has a very friendly and gentle dog so please be pet-friendly.
Duties include everything infant care related, planning at-home activities, going on walks, driving to outings as baby gets older (family can provide a car), meal preparation when baby is older, baby's laundry, and light tidying up related to the baby.
This lovely family is excited to work with someone who will be part of their family team long-term.
Compensation: $30-$35/hour DOE + paid sick days, holidays, and vacation days, and family car to use while on the job.
Schedule: Monday to Friday 8:00 am to 4:00 pm
Requirements:
At least 5 years of paid, professional childcare experience that occurred over the age of 18 (not for friends or family) with excellent references
Recent experience caring for newborns/infants
Current on standard vaccines such as the Covid vaccine and boosted (when eligible), Tdap, MMR, etc.
Valid driver's license and a strong driving record
Legal work authorization in the U.S.
Can make at least a one-year commitment
English fluency