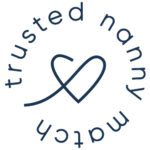 💗 Warm, Playful, and Engaging Nanny/Family Assistant Needed in San Carlos! 💙
📍 San Carlos
💵 $32-$35/hour DOE, paid vacation days, holidays, sick days, and mileage reimbursement at the IRS mileage rate.
🗓 Monday to Friday 10:30 am to 5:00 pm. The family is also open to a 12:00 pm to 5:00 pm if fewer hours are needed.
Household:
A warm and welcoming family in San Carlos is seeking a nurturing and experienced nanny/family assistant for their vibrant 3-year-old daughter.
The family consists of mom who works from home in a separate work space, primarily upstairs, and dad who works outside the home.
They treasure family time, enjoy outdoor activities, and share a love for nature. Their weekends often involve trips to places like Yosemite, golfing, and cooking together. Family art projects are a favorite as well.
In addition to their daughter, the family also has two shy cats.
The family resides in a peaceful two-story home with beautiful views of the Bay Area.
Ideal Candidate:
The family is searching for a candidate who is caring, nurturing, kind and who creates a safe and fun environment where their daughter can be her true self.
The ideal candidate can help maintain a sense of order in the household, allowing the family to come together happily at the end of the workday.
The family emphasizes setting boundaries with love and respect, similar to Dr. Becky's approach.
An essential quality they are seeking is the ability to provide honest feedback to the parents regarding the child's day. A shared understanding of goals is important.
The family values open, honest, and kind communication and would like the nanny to take the lead in planning daily activities.
Duties:
Responsibilities include school pick-up at noon; the school is just a 5-minute drive from their home.
Preparing lunch and facilitating nap or quiet time.
Managing family laundry and ensuring the child's belongings and play areas are well-organized.
Cooking a HelloFresh meal (taking approximately 30 minutes) while the daughter rests or engages in independent play. If there's an outside of the house activity planned, dinner preparation is not expected.
Planning playdates with friends and neighbors to foster the child's social development.
Engaging in outdoor activities such as walks, park visits, and enrichment activities, structuring the afternoon with a balance of learning and play.
The daughter follows a routine, and the family is seeking assistance with her potty training.
Requirements:
At least 3 years of paid, professional childcare experience that occurred over the age of 18 (not for family or friends) with excellent references
Valid driver's license, personal vehicle, and a strong driving record
Legal work authorization in the U.S.
English fluency
⁣💙 ⁣Apply today:
https://app.trustednannymatch.com/job/706936
☎️ 925.854.1490
✉️ candidates@trustednannymatch.com