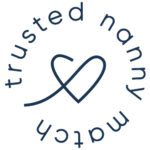 Website Trusted Nanny Match
Compensation: Hourly rate and overtime equal to $110-$120k annually DOE + Medical, Dental, and Vision Benefits, 401k, paid sick days, family vehicle to use while working, and a weekly meal stipend.
Schedule: 7:00 am to 7:00 pm Mon – Thurs, 7:00 am – 5:00 pm Friday and a minimum of 10 hours on the weekends base hours. 7 days on and 7 days off. For on weeks, ability to stay late or overnights as needed is a must.
A professional and semi-formal family of four is seeking a second ROTA nanny to join their household team (this is a multi-staffed home; collaboration is important). They have two children, infant and preschool-age, with the oldest in school during the day. Some travel is needed, both domestically and internationally.
The ideal candidate is upbeat, professional, and positive. Someone self-directed, confident, and comfortable taking the initiative and planning fun activities tailored around their children's interests and set schedule would be a great fit. This family would appreciate someone who can create a safe and engaging environment and who will truly take an interest in connecting with their children. Privacy and discretion are a must. A background and/or degree in child development/education is a plus. The ability to swim is needed. Home is very neat and organized, so someone who likes to live in an orderly home is ideal.
Duties include driving to/from school and various activities, attending children's classes and appointments as needed, some meal preparation for the children (family has a chef so this is minimal but can be helpful), children's laundry and dishes, light housekeeping/organizing related to the children, and occasional family assistant duties.
The family is looking to work with someone long-term and someone who has shown longevity in their previous positions. This is a great family you don't want to miss meeting!
Requirements:
– At least 4 years of paid, professional childcare experience that occurred over the age of 18 (not for family or friends) with excellent references
– Can make at least a one-year commitment
– Covid vaccinated and boosted (when eligible)
– Valid driver's license and a clean driving record
– Valid passport and domestic and international travel-ready
– Legal work authorization in the U.S.
– English fluency