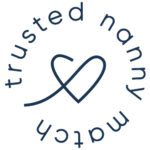 Website Trusted Nanny Match
Compensation: $45/hour + Medical, Dental, and Vision Benefits, 401k, paid sick days, holidays, and vacation days.
Schedule: Monday to Thursday 9:00 AM – 5:30 PM and Friday 9:00 AM – 3:00 PM
A dedicated, experienced, positive, and detail-orientated full-time housekeeper is needed in a professional and semi-formal/formal home in San Francisco. This is a spacious, multi-level, high-touch, and professionally organized home with 12-foot ceilings.
Someone near San Francisco and experienced working well with others in a multi-staffed home and around young children (the family has two children, toddler and preschool-age) is needed. Support for their children alongside their nannies may be needed (around 5 to 7 hours per week).
Someone adaptable, a self-starter who follows directions well (verbally or through email/text), and technologically savvy is needed. They would love to work with someone professional, a strong communicator, and who keeps privacy and discretion top of mind. Comfort wearing a uniform is needed.
General duties include full charge housekeeping, regular and deep cleaning, managing vendors, laundry, ironing, household inventory management, running errands as needed, trash, compost, and recycling, and childcare support and event assistance when needed.
Requirements:
At least 5 years of paid, professional private home housekeeping experience that occurred over the age of 18 (not for family or friends) with excellent references
Can make at least a one-year commitment
Covid vaccinated and boosted (when eligible)
Valid driver's license and a clean driving record
Legal work authorization in the U.S.
English fluency