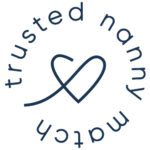 Website Trusted Nanny Match
Compensation: $42-$47/hour DOE + paid sick days, holidays, vacation days, and the families are open to discussing a healthcare stipend
Schedule: Monday to Friday from 8/9:00 am to 4/5:00 pm
Household:
Two kind and professional families in San Francisco (Marina) are looking for a full-time nanny to care for their two infants in a nanny share.
The families are close friends and live in the same two-story building (they are the only two units in the building and there are stairs leading up to both units). They are flexible and open to discussing where the share is held is each week.
Start date will be the end of April and the first two months of care will only be for one child (3 months old). Starting in early July, care will be for both babies.
The families work a hybrid schedule and when they are home, they will be in separate workspaces.
One family has a sweet and loving dog so please be dog-friendly.
Candidate:
The families would love to work with someone experienced, who truly enjoys caring for infants, and is comfortable caring for two children.
Someone nurturing, playful, engaging (talking, reading, singing, etc.), reliable, and safety-conscious is needed.
Someone familiar with milestones and who can plan and incorporate developmentally appropriate activities would be great for these families.
Collaboration and open communication are important; they would love to learn from you and work together on the babies' routines and schedules.
If you have a passion for child development and continuing your knowledge/education on caring for children, this would be a great fit.
Duties:
Duties include everything infant-related – bottle preparation, assisting with introducing solids when the babies are older, babies' dishes, and tidying up after the babies.
Going on walks and getting outdoors is important to the families (they are within walking distance of various parks).
As the babies get older, going to classes and outings would be appreciated (the families are open to discussing vehicle usage).
Requirements:
At least 3 years of paid, professional childcare experience that occurred over the age of 18 (not for family or friends) with excellent references
Recent infant nanny experience
Experience caring for multiples or in a nanny share
Can make at least a one-year commitment
Covid vaccinated and boosted (when eligible) and current on Tdap the flu vaccine.
Valid driver's license and a strong driving record
Legal work authorization in the U.S.
English fluency