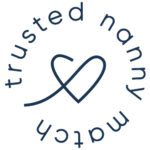 Website Trusted Nanny Match
Compensation: $30-$35/hour DOE + paid sick days, holidays, and vacation days.
Schedule: Monday to Friday 8:00 am to 4:00 pm
A playful and professional family in San Francisco (Twin Peaks) is seeking a kind and experienced full-time nanny. These fun-loving and good-humored first-time parents have a sweet 6-month-old baby.
Their little one loves stroller walks, being outside, and people-watching. The family loves introducing their baby to new experiences (e.g. various museums) and values structured and independent play. Duties will include everything infant care related, bottle preparation, assistance with introducing solids, light meal preparation, baby's laundry, unloading/loading the dishwasher, and light tidying up/organizing related to the baby (the family has a regular housekeeper).
Someone experienced, proactive, and comfortable taking the lead to plan the day and who can also assist with establishing a schedule and routine would be perfect for this family. They would love to work with someone who is familiar with infant and toddler milestones and can plan developmentally appropriate activities. As first-time parents, they would love someone who is a strong communicator, confident in caring for infants, and can share their ideas and suggestions. This family would love to work with someone long-term who can grow with their family.
Requirements:
At least 5 years of paid, professional childcare experience that occurred over the age of 18 (not for family or friends) with excellent references
Recent infant care experience
Covid vaccinated (boosted when eligible is preferred)
Valid driver's license and a strong driving record
Legal work authorization in the U.S.
Can make at least a one-year commitment
English fluency