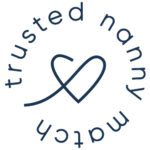 Website Trusted Nanny Match
Compensation: $73k-$89k/year – based on hourly rate of $35-$43 plus overtime + paid sick days, vacation days, and holidays, and family car to use or mileage reimbursement at the IRS mileage rate if using your vehicle on the job.
Schedule: Monday to Friday from 8:00 am to 6:00 pm (40 hours per week guaranteed)
A wonderful family in San Ramon is seeking a proactive, kind, and organized full-time Housekeeper/Driver. The schedule is Monday to Friday from 8:00-10/11am and 3-6pm and the additional 10-15 hours will be agreed upon between the candidate and the family (40 hours per week guaranteed).
The family has an adorable 2-year-old who is in school most of the day. Mother's helper/driver duties include school drop off/pick up (car available to use if needed), caring for the toddler when an extra pair of hands is needed e.g. playtime, reading, feeding, diapering, and going to the park. Housekeeping duties include daily upkeep and organization of the family's home which includes vacuuming, washing floors, dusting, changing the bed linens, keeping the kitchen, bathrooms, and common areas clean and organized, light meal preparation, family laundry and dishes, etc.
Someone experienced, proactive, and can anticipate the needs of the household would be perfect for this family. The ideal candidate is a great communicator, confident in their abilities and can collaborate with the family well, gentle, caring, and experienced in caring for toddlers. This family would love to work with someone long-term!
Requirements:
– At least 3 years of paid, professional housekeeping experience that occurred over the age of 18 (not for family or friends) with excellent references
– Paid, professional childcare experience
– Covid vaccinated and boosted when eligible
Valid driver's license and a strong driving record
– Legal work authorization in the U.S.
– Can make at least a one-year commitment
– English fluency