I've always remembered the first music class with my littles. I was so excited! Until I thought my brain would explode! The room was full and chaotic. The introduction and disappearance of instruments and other props was so sudden – they were there and then they were gone – and not without tears!
While some of the songs we sang stuck with me in a good way, like the hello and goodbye songs, some of the others felt intolerable on repeat. Worse, they were glued to my mind. I totally identified with Baby Shark is torture!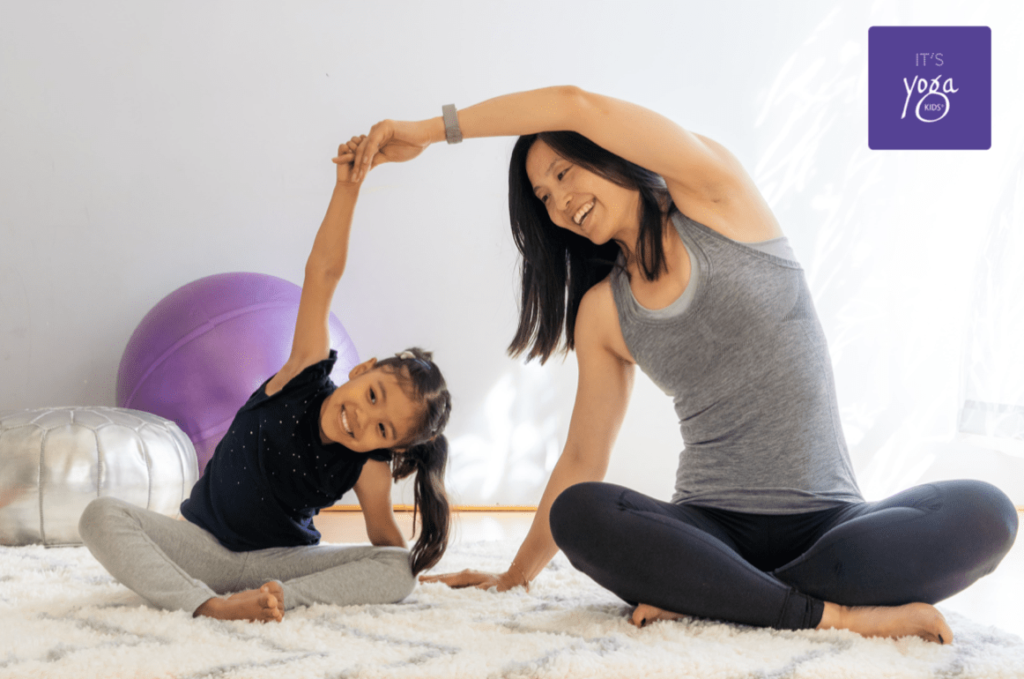 I also noticed nannies and mommies would talk amongst themselves and weren't always engaged with the children. I often left feeling frazzled and disconnected. Why was this class so popular? Couldn't we sing and play music at home?! I know how important music is for children's development. It has many childcare centers like this one touting its benefits.
It's one of the reasons I was inspired to create a musical alliterative for littles in 2002. One that would foster their growth after the first 3 years. After practicing yoga for years and observing my children model me at home, I wondered why kids were not doing yoga. With years of research, development and collaborating with pediatric professionals, I created the first kids yoga studio in the SF/Bay Area in 2005.
We sing in yoga! It's built into the system for littles to move and sing. Kids need repetition and relatability to learn. Yoga connects kids with nature and animal poses. The combination of visual, auditory, and kinesthetic movement lights up the brain for learning. It nourishes the child, the adult, and the community. It's healthy fun with music, movement and more!
Yoga nourishes your child
Babies do yoga. Toddlers do yoga. Kids do yoga. Teenagers do yoga. Thirty-seven percent of Americans under the age of 18 years old have tried yoga. It follows children's developmental milestones from newborn through adolescence. Many moms start with IYK® Baby on maternity leave and nannies continue when mom goes back to work.
Yoga promotes brain and body development and helps calm the nervous system. Learning body awareness and self-regulation skills set a lifelong foundation for wellness. Well-known benefits of yoga include strength, flexibility, balance and adaptability. What is learned on the mat translates to life off the mat. This is key, especially when life is enveloped with uncertainty. Like now!
Yoga nourishes the adult
Moms do yoga. Nannies do yoga. Approximately 55 million people in the US do yoga. Women account for 72% of yoga practitioners. Between ages 25-29, 50% of women have children. After age 30, approximately 70% have children. Moms and nannies either know or or are surprised by how good it feels to move their own bodies and how that affects children's learning with modeling.
Downward dog is the same for everyone. Caregivers appreciate the consistency of the practice and the reminders of how to care for themselves so they can care for the children. Many caregivers are grateful for the time to be both active with engaging poses and decompress during meditation. (Yes, it works for every age, even toddlers!)
"We started IYK® when she was a baby and we just kept coming because it's engaging and calm. I know she's learning important skills and we love it!" says Maria nanny to a 2-year old. "I keep telling her mom, this is our favorite class. We look forward to it all week!"
Yoga nourishes the community
Families do yoga. Now, more than ever is the time for exercise. Anxiety and depression rates are spiking with the pandemic. Families are looking for healthy ways to connect at home and outdoors. Yoga is an answer. We enrich our IYK® Family classes with partner poses that encourage communication and collaboration. It's joyful to witness the connections families make within themselves and with other families.
"We've chosen yoga as our family activity on the weekend. It's very special time together," says Jennifer, mom of 2 children ages 5 and 7 years old. "What's been most surprising is how much Daddy likes it too!"
As kids get older we release singing and incorporate a variety of music to engage their interests. Look for classes that incorporate music and movement, mindfulness and meditation. This is the sustainable system that supports your child's growth and connection safely and successfully. If your'e lucky, you'll find high quality content that doesn't drive you crazy when your child wants to experience it on repeat!
Now is the time take care of our bodies, minds and hearts. Stay safe. Stay strong!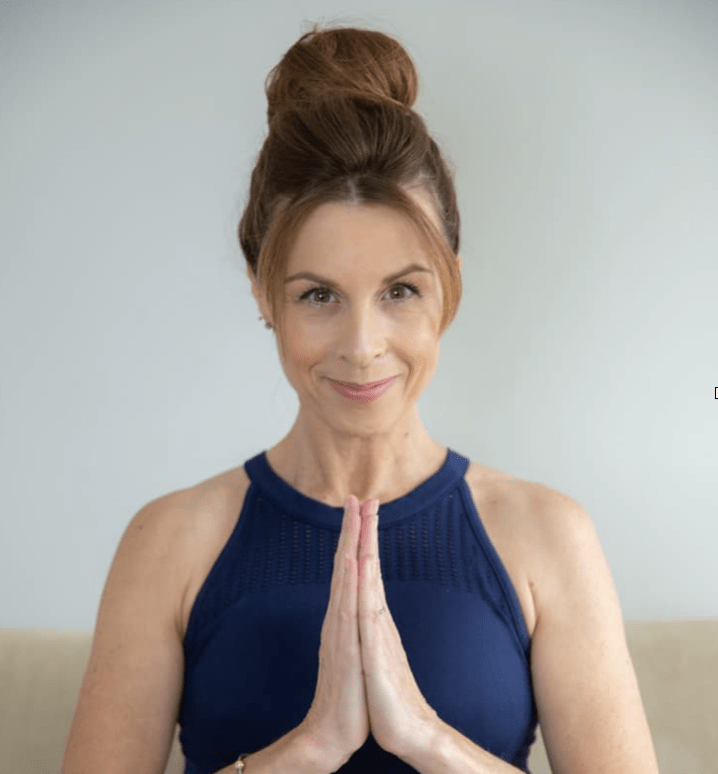 Michelle Corley Wing is an expert educator, parent, author, speaker and Founder of It's Yoga Kids®. With 24 years' experience working with children and families, she holds multiple Yoga and meditation certifications and a degree from W.P. Carey School of Business at ASU. Her globally recognized IYK® Signature System builds healthy sustainable habits for happy successful futures. www.itsyogakids.com
---
Products you might like