Now that I'm older, I often look back and wish I had told my kids certain things when they were younger. Whether it was about the importance of school, following their dreams, or being more responsible with their time. There are so many valuable lessons that could have been imparted.
Unfortunately, it's easy to get caught up in the day-to-day stress of raising a family and forget to take those important moments to tell kids how much they mean to us. We may even be reluctant to push them too hard or put too much pressure on them. But it's essential that our children understand the value of education, hard work, and perseverance.
If I could…
If I could go back in time, there are a few pieces of advice that I wish I said to kids when they were younger: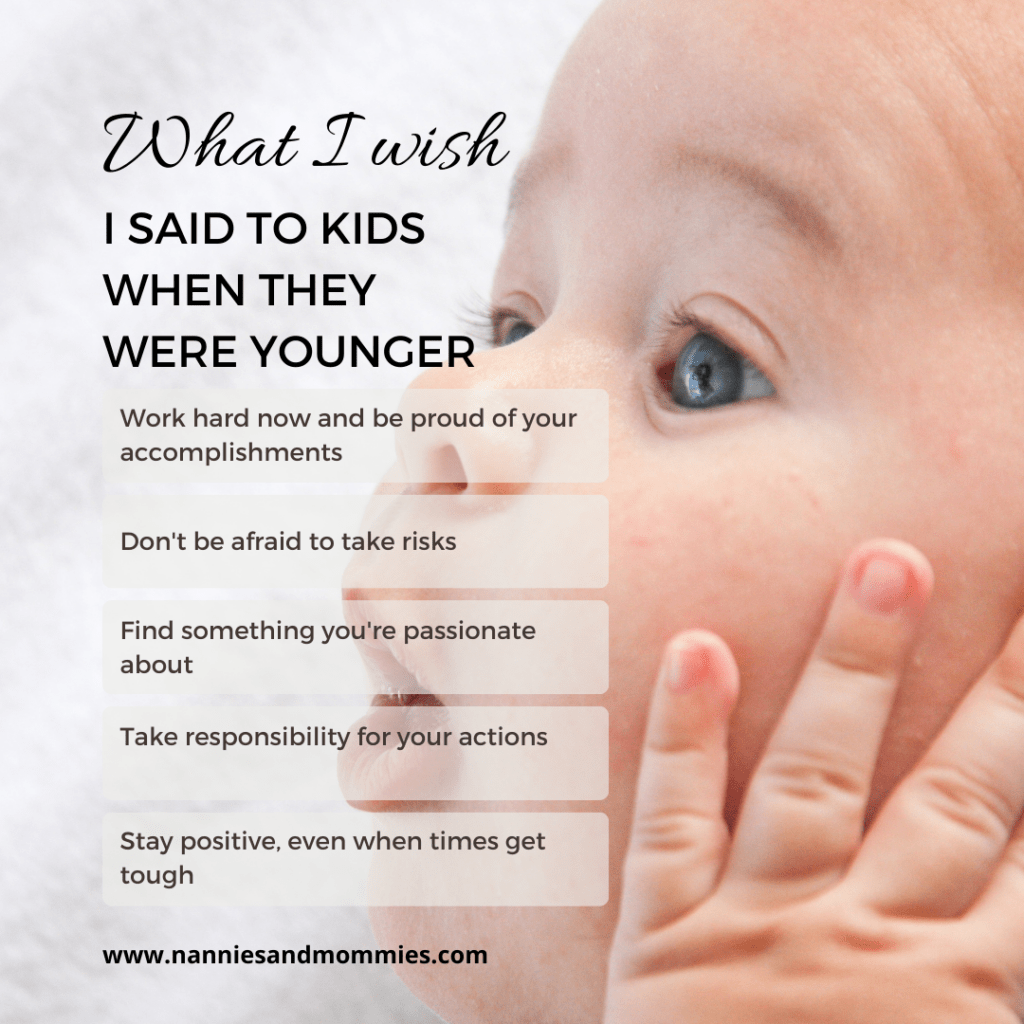 Work hard now and be proud of your accomplishments
Don't be afraid to take risks – you may fail but it's part of the learning process
Find something you're passionate about and pursue it with all your heart
Take responsibility for your actions
Stay positive, even when times get tough
These are all lessons
These are all lessons I wish I had shared with my kids when they were younger. However, it's never too late to start having those conversations. There is so much wisdom that I have learned throughout life, and I would love the opportunity to share it with my children. By imparting these lessons, I hope they will become the best version of themselves and have a bright future ahead.
One thing is for certain: My kids are my world and I want nothing but the best for them! So no matter what age, I will always strive to be there for them. Guide them in the right direction, and help them reach their full potential. That way, they can go out into the world with confidence and take charge of their lives!
See more of our blog on Nannies and Mommies
Disclosure: We use affiliate links to earn a small commission. If you choose to purchase something through one of these links, there is no cost to you.